Advertising for new employees, screening applicants, and conducting interviews can be time consuming and costly.
But DBD Staffing can save you time and money with our database of pre-screened candidates. By letting us know your recruitment needs, we can help you gather qualified applicants and increase your selection.
We can either be another resource to supplement your method for finding candidates, or we can be your method!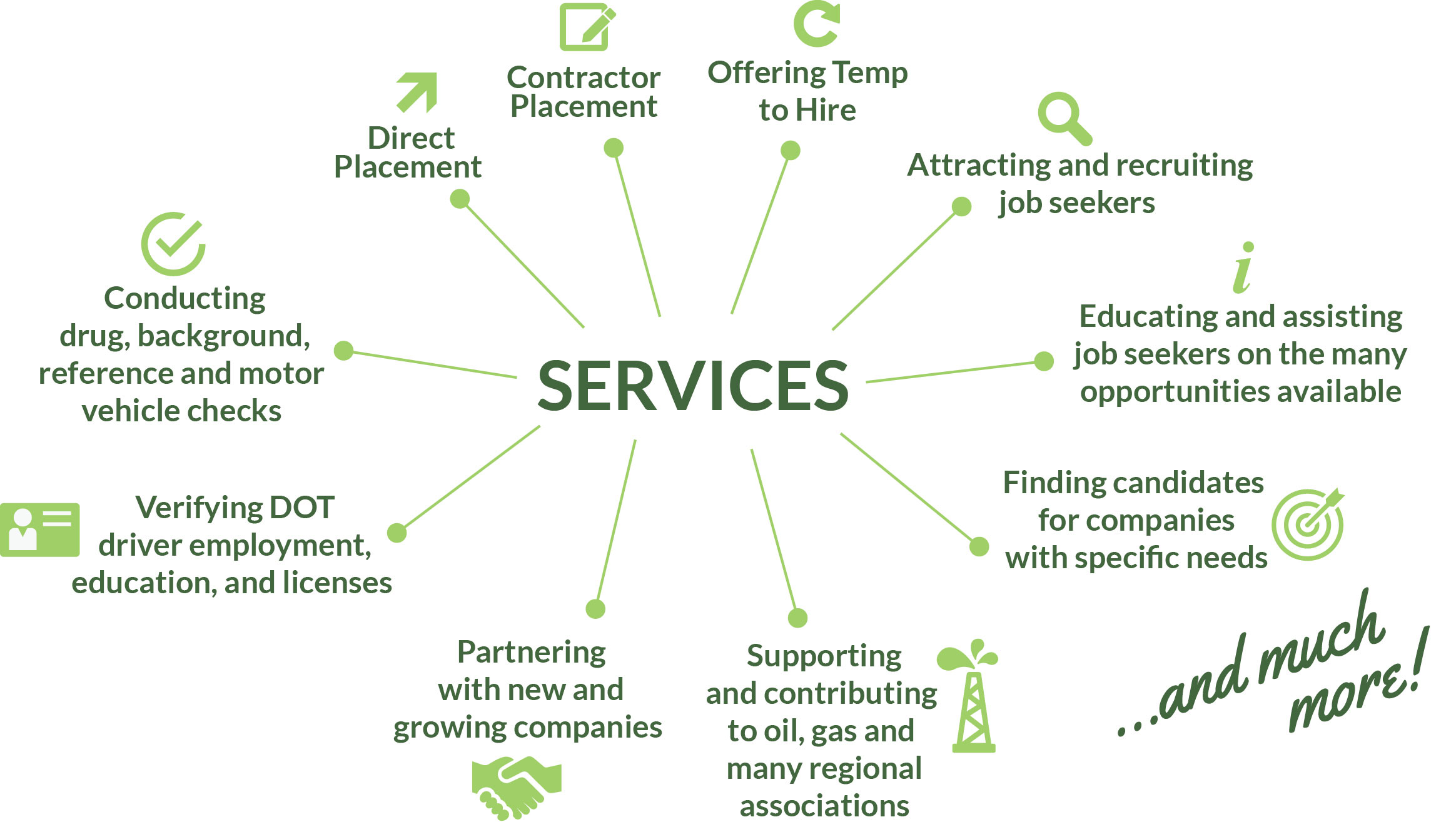 Direct Hire services
Reduce your advertising budget by advertising for you through a variety of media
Filter through hundreds of résumés
Find the qualified employees you need to keep up with your organization's growth
Complete initial phone and / or face to face interviews
Send Hiring Manager a candidate's summary
Schedule face to face interviews for your Hiring Manager to meet the candidates
Allow your managers more time to focus on other HR functions
Additional services
Providing Temp to Hire
Verifying Employment History, Motor Vehicle Record (MVRs) & Criminal Background
Contacting Applicants' References
Drug Screening (DOT and Non-DOT), Random, Instant, Hair, and Oral Swabs
Providing a centralized brick and mortar facility for your staff to conduct interview and trainings (located in Blair County, PA)
Pricing structure 
NO Contracts
NO fees charged unless you hire a candidate referred by DBD
Guaranteed LOWEST placement fees for hourly and salaried personnel
Find a lower rate, and we'll match it!
DBD's service fees are based on:
Essential functions of the job
Education/background needed
Compensation
Volume of Candidates
Fill out our form and let us find the right employee for you!